2014
01.05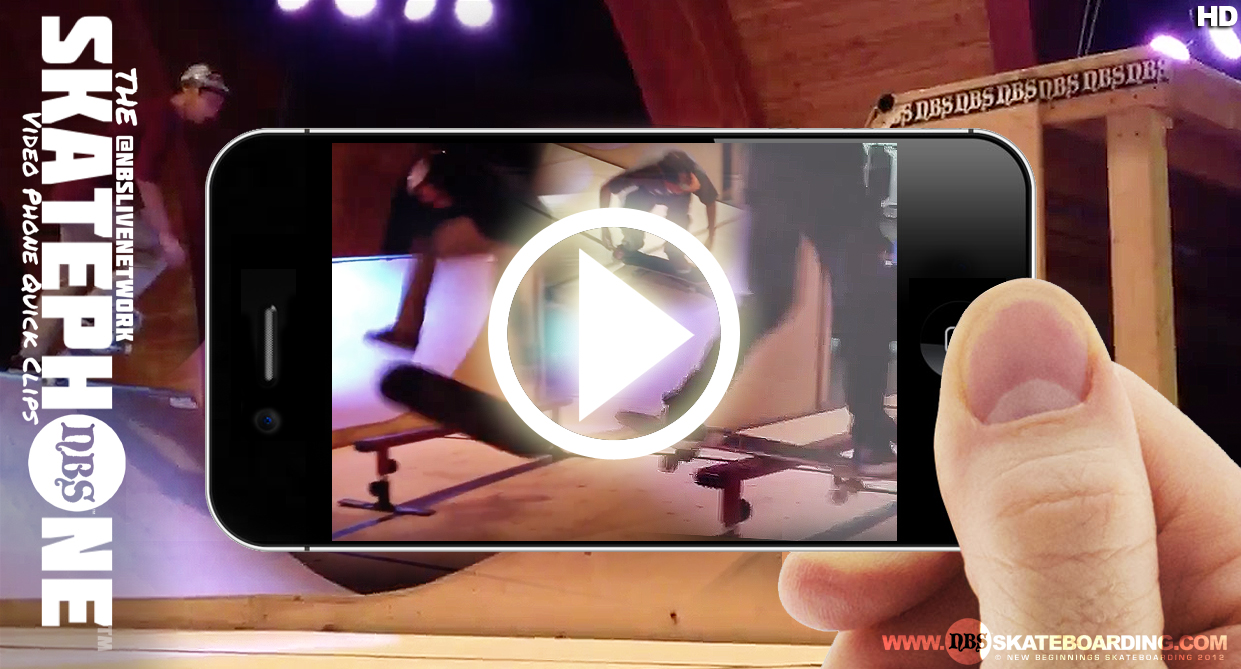 It's No Question that Mobile Phones Have Come a Long Way In Only a Few Years But the Capabilities Of Today's Phones Could Have Hardly Been Imagined By Those Who Created the First Camcorder, Digital Camera or Cellular Device. Much Like Skateboarding, Technology Is Progressing In Ways That Continually Melt The Human Understanding of How a Thing Should Look or Be. With That We Introduce a New Team Experiment, THE SKATEPHONE™. An Original NBS[LIVE]NETWORK™ Presentation Featuring an Inside Look at the Day to Day Happenings of the NBS Team, Behind the Scenes Footage, Quick Clips, Locals, Friends, Team Sessions, Special Guests and More.
Watch NBS "SPARKS" Team Youth Division Members Matt Racine, Kyle Mander, Diego Giraldo and Tony Giraldo Catch a Few Quick Clips at 457 THE EDGE In Ottawa, Canada During a Recent Team Night.
New Beginnings Skateboarding Presents "The Skatephone" Video Phone Quick Clips and More Featuring NBS Team Members, Locals, Friends and Special Guests. For More Subscribe To NBS[LIVE]NETWORK™ On Youtube By Clicking Here.